Laptop Repair in Sri Lanka
July 31, 2021 By Richcom Technology –4 Min Read
Computers and laptops are in a huge demand currently. People use them for business purposes, personal use, and for training. It is indeed a fact that when you use a machine, it needs to be repaired and maintained regularly. For this purpose, all you need is a professional computer technician. Are you looking for a service that does computer repair in Sri Lanka? Or want to hire the best technician around you? Richcom Technology is there to help you for your computer or laptop repair in Sri Lanka with the best possible technicians.
We have the best and most experienced technicians in Sri Lanka. Previously, there were only few repair markets which were in selective areas of Sri Lanka but now with the increase in demand and usage in almost every area, you can get your computer repaired from us as we provide home and onsite services. Our main goal is to reach every customer and satisfy them with our services.
Why Is Repairing In Demand?
When the use of technology increases, then it is obvious that technology needs to be repaired and maintained every now and then. We review that almost every field and industry is dependent upon technology like computers, and without them, one can not even think to do our work. Nowadays you can find businesses and jobs that cannot be done without a laptop. This usage of technology is increasing the need for IT services and technology repairing services as well.
Common Problems Encountered in Laptops That we can solve:
Broken Laptop Screen Replacement
Sometimes the screen of your laptop gets damaged when it falls or comes across some other accident. In some cases, the display might have no image even though the screen seems fine. Don't worry, give us a call! Details regarding your laptop will be collected and we will tell you an estimated cost and time to repair your laptop.
Motherboard Repair
When you cannot turn on your laptop, it turns off automatically or overheats, it is due to the damaged motherboard or chipset most probably. We can help by replacing the chipset on the motherboard. Our technicians are experts at this work. We have on-site services as well. If the motherboard is to be fixed, we will surely fix it rather than replace it to save you some money. Richcom Technology is surely the best choice for Motherboard repair.
Power Jack Replacement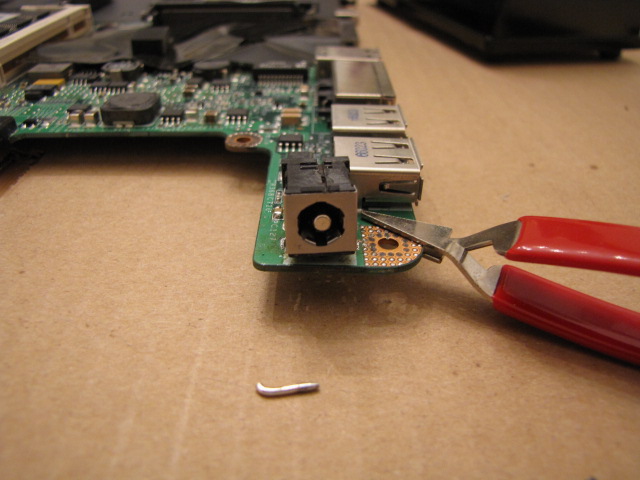 There are a lot of ways that the power jack can be damaged. The most common is pulling out the power cord suddenly. This damages both the power cord and the jacks on the laptop. Constant usage of a damaged power cord can corrupt your laptop and causes an electrical hazard too. Contact us for the quick replacement of your laptop's power jack.
Keyboard Replacement
Laptop keyboards are damaged easily. Whether you drop something on your keyboard or the kids damage it, you want your keyboard to be as perfect as possible. No matter what caused the damage, we can replace your keyboard with a new one so that your laptop will be in perfect condition again.
Fan Service or Replacement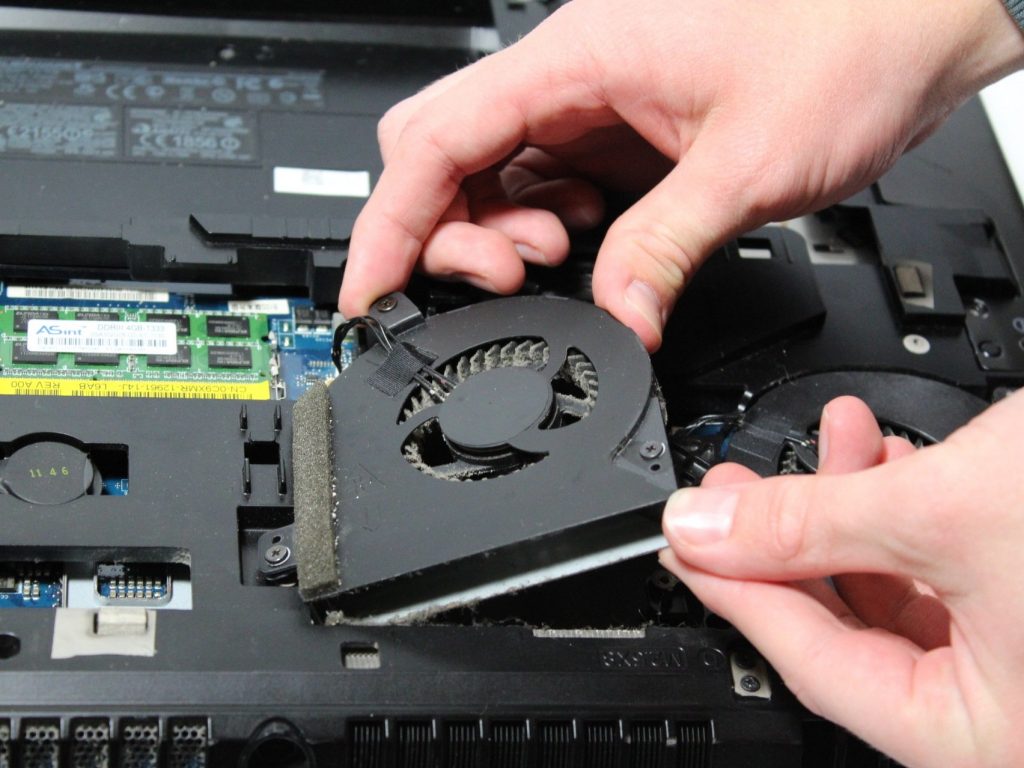 Laptops make a lot of heat because so many small components are fixed into your slim laptop, so heat management is necessary. The majority of this work is done by the fan of your laptop. When something goes wrong with your fan, every worst thing can happen. You can get an error or your laptop may overheat and stop working. It is essential to get this issue fixed immediately before more parts get damaged. If you're worried about the replacement or service of your laptop's fan, you can contact us as we'd love to help.
Choose The Best Repairing Service In Your Approach
Are you searching for the best repairing service? Or you want to hire the best computer technician around you? All your worries have ended because of our platform. Richcom Technology will provide the best ever computer repairing services or Laptop repair in Sri Lanka. We have selected the best technicians for your convenience and satisfaction. All you need to do is to go to our website and book your services by either calling the required number or reaching us on our social media.
Why Choose Richcom Laptop Repair?
When it is about laptop or computer repair, the best option is to hire us for the best technician. We are easily approachable and provide services throughout Sri Lanka which saves time and energy for you and you can be hassle free for your computer or Laptop motherboard repair. For future needs too we are easily accessible. We have listed down some reasons to choose us.
We provide the latest range of IT hardware solutions with professional technician support.
We have been working in the industry for 20 years now and have improved and retrained our relations with our clients successfully since the start.
We only sell original and brand new products with a warranty and guaranteed quality.
We always make sure to give out the best quality products and services as well as maximum level of stability to our customers.
We have the best and experienced staff members to support our customers with repairing and maintenance in the advanced IT field.
We provide notable services after sales too and our customer support is exceptional for quick laptop and PC fixes.
Our Laptop Repair Services Include:
Installing software and windows
Replacement of Laptop Screen
Replacement of Hard Drive
Upgrading of Memory/RAM
Replacement of Power Jack
Motherboard Repair or Replacement
Replacement of Keyboard
Replacement or Service of Fan
Upgrade of SSD
Installation of drives, cards etc.
Our experts can fix all the problems of different models!
Our team of expert technicians have all the required knowledge to fix all the issues and repair different brands devices including HP laptop, Dell laptop, Acer Laptop, Asus Laptop, Toshiba Laptop as well as Lenovo Laptop. Whether it's your laptop keyboard or its motherboard that needs to be fixed, all you need to do is to book our services of Laptop repair in Sri Lanka and wait for the magic to happen, you can contact us at 0756455255 or at 0117629482 for any enquiry.
Customer Satisfaction is our Priority!
We always try to be the customer's first priority as we make sure to provide best services with great technicians. We provide on-site/home visit computer repair services or Laptop repair in Sri Lanka. Our Customers can get direct access to their queries by reaching out on our social media. We have customer support and a team who is available to deal with the issues of our viewers. Our organization is the best for Laptop repair in Sri Lanka.