This article explores the significance of HP Server Power Supply in Sri Lanka. It highlights its essential features and specifications.
The article critically examines three specific models: the HP DPS-450EB-A XW8000 WorkStation 450W, the HP ProLiant DL360 G6 G7 460W, and the HP DL360 380 G9 500W Server Power Supply.
It seeks to offer a comprehensive understanding of these devices and their role in the country's technological landscape.
Understanding the Importance of HP Server Power Supply
The importance of the HP server power supply lies in its critical role in ensuring the efficient and uninterrupted operation of servers, specifically in the context of Sri Lanka's growing IT infrastructure. High-quality power supplies like those provided by HP are fundamental to maintaining the robust performance of servers, which are vital in ensuring the smooth operation of various IT-based services and applications.
The HP server power supply is designed to offer maximum reliability, a key factor in server operations. Given the susceptibility of servers to power fluctuations and interruptions, a reliable power supply is crucial. Furthermore, HP server power supplies are known for their high energy efficiency, which not only results in less power consumption but also contributes to the long-term sustainability of IT operations.
In Sri Lanka, where IT infrastructure is in a stage of rapid growth, the role of reliable server power supplies cannot be overstated. With a growing reliance on digital services in sectors such as banking, education, and healthcare, the need for servers to operate effectively is paramount. The HP server power supply, with its superior reliability and energy efficiency, fulfills this need by ensuring that servers are continuously powered, thereby minimizing downtime and promoting the smooth operation of digital services.
Features and Specifications of HP Server Power Supplies
Features and specifications of these critical components include energy efficiency, varying wattages, and hot-pluggable capabilities. There exists a wide range of HP server power supply prices in Sri Lanka, remarkable for their high operational efficiency. This is significant as it reduces the overall power consumption, thus optimizing the performance-to-power ratio. Power supplies with different wattages are also available, catering to varying server requirements. It is essential to match the power supply wattage with the server's power demand to ensure optimal function.
The hot-pluggable feature of these power supplies is indicative of their ability to be removed or replaced without shutting down the server system. This characteristic is crucial for maintaining the continuity of business operations, mitigating the potential downtime that could significantly impact productivity and service delivery.
Furthermore, these power supplies are designed with built-in protection features such as overvoltage, overcurrent, and short-circuit protection. This ensures the safeguarding of both the power supply unit and the server system, prolonging their lifespan and protecting the investment.
HP server power supplies in Sri Lanka are also compliant with international standards. These certifications attest to their quality, reliability, and safety, further strengthening their appeal to businesses and organizations that prioritize these factors when selecting server components.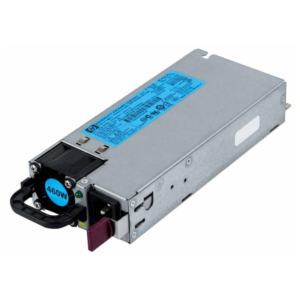 DPS-450EB-A XW8000 WorkStation, with a 450W capacity, epitomizes the high operational efficiency and robust design characteristic of contemporary workstation power units. Unveiled by Hewlett Packard (HP), one of the leading technology companies worldwide, this power supply unit is specifically designed to meet the demands of high-performance workstations. It is part of HP's commitment to delivering cutting-edge solutions that drive business productivity and efficiency.
The DPS-450EB-A XW8000 WorkStation power supply unit features a 450W capacity, making it suitable for high-intensity computing tasks. Its design ensures a consistent power supply, thereby maintaining operational continuity in workstations. The power unit's robust design also contributes to its durability and longevity, ensuring it can withstand the rigors of continuous use.
Among its notable features is its compatibility with a range of HP servers. This versatility makes it an excellent choice for businesses that use HP servers in their operations. It is worth noting that the DPS-450EB-A XW8000 WorkStation power supply comes with a six-month warranty, underlining HP's confidence in the quality and reliability of its power units.
In Sri Lanka, the DPS-450EB-A XW8000 WorkStation power supply unit is gaining popularity due to its high-efficiency and robust design. Businesses in the country are increasingly recognizing the importance of reliable power supply units in maintaining the operational efficiency of their workstations. Consequently, the demand for high-quality power supply units like the DPS-450EB-A XW8000 WorkStation is likely to continue growing.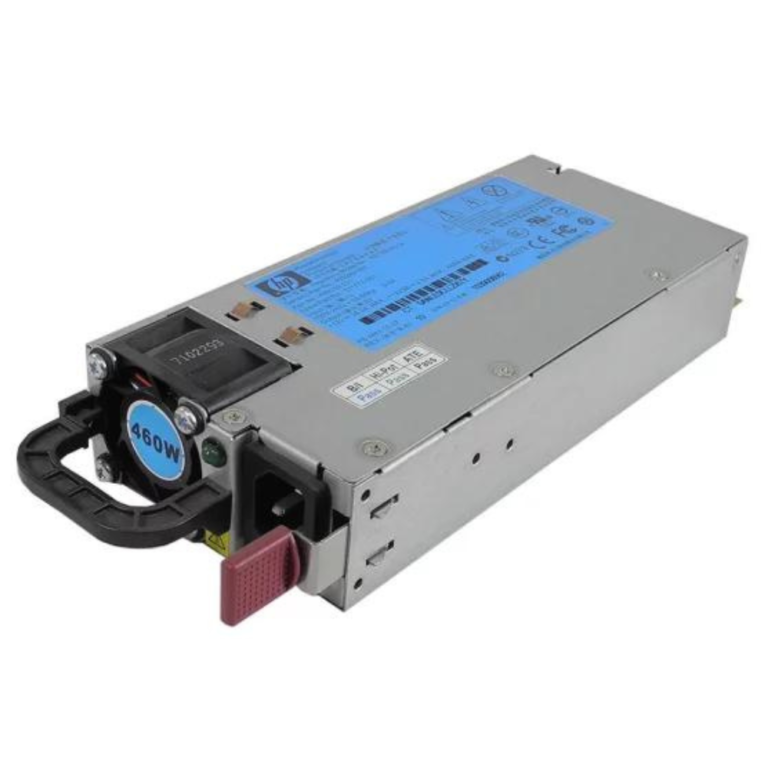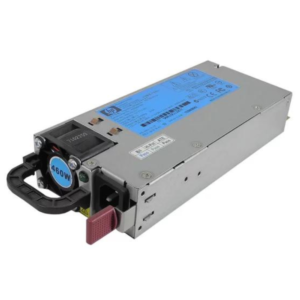 ProLiant DL360 G6 G7 460W unit, a product of advanced technology, provides high-capacity power solutions for workstation operations. The power unit is designed for superior performance and energy efficiency, contributing to the overall productivity of high-density computing environments. This server power supply not only manifests sophistication in technology but also boasts of a robust design engineered to withstand the rigours of continuous usage. Its reliability is further underscored by the 6-month warranty provided by the manufacturer.
The ProLiant DL360 G6 G7 460W server power supply exhibits several noteworthy features:
* Operational Efficiency:
– With a power capacity of 460W, it is capable of supporting high-end server operations.
– Its high-efficiency design ensures optimal performance while reducing energy consumption.
* Durability and Reliability:
– The robust design enhances durability, ensuring longevity even under continuous use.
– The provision of a 6-month warranty attests to the confidence of the manufacturer in the product's reliability.
* Compatibility:
– This power supply unit is specifically designed for the HP ProLiant DL360 G6 G7 servers.
– The compatibility ensures seamless integration and optimal performance of the server.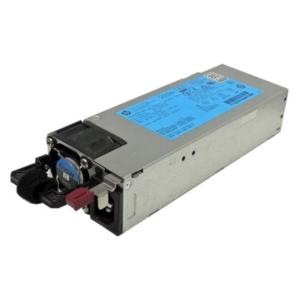 Transitioning to the discussion of the DL360 380 G9 500W unit, it is important to note its advanced design tailored for high-capacity operations in dense computing environments. This server power supply offers a balance of performance, efficiency, and manageability. It is designed to deliver a high power output of 500W, enabling it to support a wide range of high-end computing applications.
The DL360 380 G9 500W unit is notable for its superior efficiency. It meets the stringent 80 PLUS Gold efficiency rating, ensuring maximum power saving and minimal waste. This functionality is essential in contemporary data centers, where energy efficiency is increasingly paramount.
The compact design of this server power supply allows for optimized server space, making it an excellent choice for dense computing environments. Despite its compact size, it does not compromise performance or reliability. It ensures continuous and stable power supply to the server components, thereby preventing disruptions in operations.
In terms of manageability, the DL360 380 G9 500W unit allows for easy maintenance and replacement, reducing the downtime in case of component failure. The ease of management contributes to the overall operational efficiency of the data center.
Most importantly, this server power supply comes with a 6-month warranty. This warranty period provides users with a security against any manufacturing defects, adding to the appeal of the unit.
Conclusion
In conclusion, the importance of HP server power supply in Sri Lanka is significant due to its key role in maintaining the operational efficiency of servers.
The distinct features and specifications of various HP server power supplies such as the DPS-450EB-A XW8000 WorkStation, the ProLiant DL360 G6 G7, and the DL360 380 G9 models contribute to their high demand and usage.
These power supplies ensure high reliability and performance in various server environments.