The present article delineates the significance of HPE servers in Sri Lanka's digital landscape.
It elucidates steps in selecting an optimal HPE server tailored to specific requirements.
Furthermore, it presents case studies showcasing successful HPE server implementations.
Two HPE ProLiant models, the DL20 Gen10 E-2234 and the DL20 Gen10 E-2378, are discussed in detail, highlighting their specifications and potential applications.
Understanding the Importance of HPE Servers in Sri Lanka
The significance of HPE servers in Sri Lanka is underscored by their contribution to bolstering the country's digital infrastructure and facilitating the efficient processing of vast amounts of data. These high-performance servers serve as the backbone of many enterprises, enabling the efficient storage, retrieval, and analysis of information.
In an era marked by the increasing digitalization of services, the role of HPE servers in sustaining the robustness and reliability of Sri Lanka's digital infrastructure cannot be underemphasized. By enhancing the country's data processing capacities, these servers mitigate potential bottlenecks in data transmission, thereby ensuring smooth and uninterrupted service delivery.
Moreover, HPE servers are instrumental in the successful implementation of Sri Lanka's digital transformation initiatives. These servers, characterized by their scalability and flexibility, are capable of adapting to changing data demands, thus enabling organizations to keep pace with evolving technological trends. This adaptability is crucial in a digital landscape that is characterized by rapid and unpredictable changes.
Furthermore, HPE servers contribute to the optimization of resource utilization. Through their advanced features, such as virtualization and automation, these servers enable organizations to maximize their IT resources, thereby reducing operational costs and enhancing efficiency.
Steps to Choose the Right HPE Server for Your Needs
Identifying appropriate hardware solutions requires careful consideration of several factors such as processing power, storage capacity, and scalability. As part of the process to choose the right HPE server for specific needs, one must also consider the compatibility with existing systems and potential for future expansion.
The selection of a server from HPE Server prices in Sri Lanka, therefore, requires a detailed analysis of the organization's requirements. The following factors are crucial:
– **Performance:** The server must have adequate processing power to handle the workload efficiently. A high-performance server can significantly improve the productivity of an organization.
– **Storage:** The server's storage capacity should match the data requirements of the organization. If the server's storage capacity is insufficient, it can lead to serious issues like data loss.
– **Scalability:** The server should be scalable to accommodate growth in the future. A server that cannot be upgraded or expanded as needed will become a bottleneck for the organization.
– **Compatibility:** The server must be compatible with the organization's existing hardware and software. Incompatibility can lead to inefficiencies and increased costs.
These factors are instrumental in ensuring the selection of the right server. The chosen server must provide a balance between cost, performance, and future-proofing. A well-chosen HPE server can provide the required computing power, storage, and scalability, resulting in efficient operations and reduced costs for the organization in the long run.
Hence, a careful analysis of these factors is crucial in the server selection process.
Case Studies: Successful Implementation of HPE Servers in Sri Lanka
Case studies provide valuable insights into the successful implementation of high-performance computing solutions in various organizations. A notable example is the integration of HPE Servers in Sri Lankan organizations, which has significantly improved their operations by enhancing data management, security, and processing speed.
One such organization, a leading telecommunication company, faced challenges with their existing server infrastructure, including high maintenance costs and inefficient data processing. After implementing HPE ProLiant servers, they reported a 30% reduction in operational costs and a significant improvement in data processing speed, allowing for faster service delivery to their customers.
Another organization, a renowned university, also reported significant improvements after adopting HPE Servers. Previously, their server infrastructure was unable to support the increased demand for online learning platforms. After the implementation of HPE Apollo servers, they were able to efficiently manage the increased load, providing a smoother online learning experience for their students.
Similarly, a prominent Sri Lankan bank successfully migrated their data center to HPE Synergy composable infrastructure. This implementation has resulted in greater agility, enabling the bank to quickly adapt to changing business needs, while also improving the scalability and security of their data center.
Examining the specifics of the ProLiant DL20 Gen10 E-2234 3.4Ghz 4-Core 16GB 2LFF 290W model reveals its potential to be a robust, high-performance solution for organizations seeking improved data management and processing capabilities. As a part of Hewlett Packard Enterprise's server selection, this model excels in providing enhanced performance, data security, and expandability.
This server model is designed to support the diverse requirements of modern businesses. It presents several key features that make it a reliable choice for organizations:
– It is powered by Intel Xeon E-2234 3.4Ghz processor, capable of handling a variety of demanding workloads.
– The server comes with 16GB RAM, providing ample memory for efficient data processing and multitasking.
– The 2LFF storage layout offers flexibility and scalability for storage needs.
– It includes a 290W power supply, ensuring reliable performance and power efficiency.
Furthermore, the server comes with a 3 Year Warranty, offering a sense of security for organizations against potential hardware issues and failures. The ProLiant DL20 Gen10 E-2234 3.4Ghz 4-Core 16GB 2LFF 290W model thus offers a comprehensive solution that addresses the diverse needs of modern businesses. This server's capabilities are a testament to HPE's commitment to delivering high-quality, reliable, and innovative server technology.
It is an excellent example of the potential of HPE servers in Sri Lanka to drive business efficiency and productivity. Thus, the ProLiant DL20 Gen10 E-2234 3.4Ghz 4-Core 16GB 2LFF 290W Server stands as an impressive addition to HPE's robust server portfolio.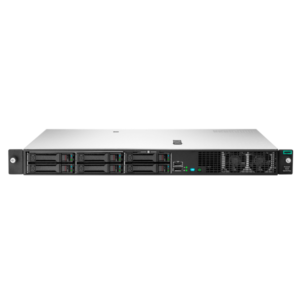 Transitioning to the ProLiant DL20 Gen10 E-2378 2.6Ghz 4-Core 16GB 4SFF 500W model, it becomes evident that this variant maintains the high standards of performance and reliability set by its counterparts, while offering its unique specifications.
The HPE ProLiant DL20 Gen10 E-2378 2.6Ghz 4-Core 16GB 4SFF 500W server, like its predecessor, is designed to deliver efficiency and productivity. It comes packed with features that enhance its performance and make it highly reliable for small to medium-sized businesses.
This model is powered by an E-2378 2.6GHz 4-core processor, which ensures fast processing speeds, and it's equipped with 16GB of memory, providing ample space for running complex applications. Additionally, it features four SFF slots and a 500W power supply, which ensures that it remains operational even under high demand.
The server also comes with a 3-year warranty, showcasing the manufacturer's confidence in its durability and long-term performance. The warranty provides protection against unforeseen mechanical and electrical breakdowns, thus offering peace of mind to the users.
In terms of its functionality within the context of Sri Lanka, this model is well suited to the diverse business landscape. Its robust construction and advanced technology make it a reliable choice for various industries, including IT, finance, and healthcare. Furthermore, it is efficient in energy consumption, an important consideration in a country with high energy costs.
Conclusion
In conclusion, the deployment of HPE servers in Sri Lanka has yielded significant improvements in business operations.
These servers, notably the HPE ProLiant DL20 Gen10 E-2234 and E-2378, have proven to be reliable and cost-effective solutions for various enterprises.
Therefore, the selection and implementation of the appropriate HPE server model is crucial for optimizing business performance and achieving operational efficiency.