Plates:1% higher than the average content of tin plate, effectively prevent corrosion and sulfide of the plate.
Electrolyte: Silicon-containing salt composition, effectively prevent the battery from dehydration.
Paper separator: using domestic top brands, a variety of materials certification.
Terminals: For all copper materials, there are many other battery suppliers using lead terminals.
Battery products: enough plate number, enough battery capacity, enough weight.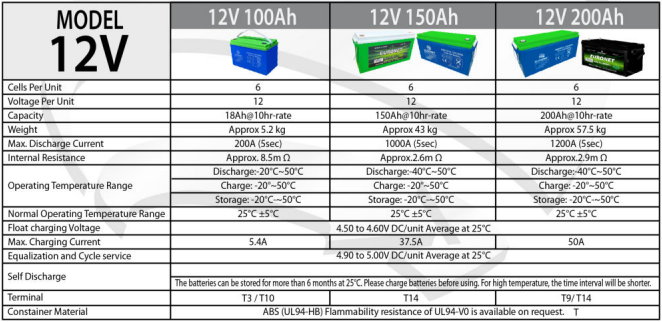 Find out more on Deep Cycle Batteries.