Are you looking for the best media converters in Sri Lanka? It can be difficult to identify which products are worth buying and which ones should be avoided. After doing extensive research, we have compiled a list of the top-rated media converters available in the country.
This article will provide an overview of each product and explain why they are some of the most reliable options on the market. We will discuss their features, such as speed, compatibility, and price, in order to help you make an informed decision about which converter is right for you. Finally, we will also give our opinion on which product is the best value for your money.
So if you're looking to find the perfect media converter for your needs, read on to learn more about these top-rated options!
What Is a Media Converter?
Media converters are devices that enable users to convert one type of media into another. They are commonly used to convert electrical signals from one type of network or protocol to another. This allows users to bridge different types of networks and use data from one system on another. With the help of media converters, users can send data across wide-ranging networks with varying protocols, speeds and distances.
Media converters come in various forms, such as copper-to-fiber, fiber-to-fiber, copper-to-copper, and serial media converters. Each type has its own advantages and disadvantages depending on the user's needs. Some media converters also offer additional features such as distance extension, power over Ethernet (PoE) support and bandwidth management.
When it comes to finding the best media converter for your specific needs in Sri Lanka, there are many options available. It is important to take into consideration factors such as cost and speed when selecting a converter that suits you best. Additionally, research should be done into the different types of media converters available so you can make the most informed decision possible.
Advantages Of Using a Media Converter
Using a media converter has a plethora of advantages. It can convert digital signals into analog signals and vice versa, allowing for compatibility with different types of inputs and outputs. This means that it can be used to connect different types of media systems, like a laptop and a projector. Plus, media converters can be used to extend the distance of transmission beyond what is supported by certain connection types.
In addition, media converters are usually compact and easy to carry around. They are also low-cost solutions that allow users to quickly configure their devices without having to invest in more expensive cables or other equipment. Moreover, most media converters offer advanced features such as data rate auto-detection, flow control, and built-in diagnostic functions that help troubleshoot any issues quickly and easily.
Given its affordability, portability, and versatile capabilities, a media converter is an excellent choice for anyone looking for a reliable way to link different types of input and output devices in Sri Lanka.
Types of Media Converters
Using a media converter can provide a wide range of benefits, but first, it's important to understand the types of converters available. There are two main types of media converters – stand-alone and chassis-based. Stand-alone models are typically more cost effective and are ideal for smaller scale applications. They're also easier to install and require less maintenance. On the other hand, chassis-based models offer more flexibility as they can be expanded with additional modules, making them ideal for larger applications.
Whichever type of converter you choose, they both offer reliable connection and data transmission over extended distances. Stand-alone converters are usually equipped with built-in power supply and cooling fans, while chassis-based models come with redundant power supplies for extra reliability in mission-critical applications. Additionally, both types are capable of providing high levels of network security.
When looking for the best media converters in Sri Lanka, make sure to consider your needs carefully before making a decision. Consider factors such as budget constraints, scalability requirements, ease of installation/maintenance and network security features when selecting the right media converter for your application. The right converter will enable you to get the most out of your network infrastructure without breaking the bank!
Factors to Consider When Choosing a Media Converter
When choosing a media converter, there are several factors to consider. First and foremost is the type of converter you need. Different converters have different capabilities, so it's essential to do your research and determine which one best suits your needs.
The next factor is cost. While some converters may seem cheap at first glance, they often don't come with all the features and functionality you need for your project. It's important to compare prices and features before committing to a purchase.
Finally, reliability is key. Look for media converters that are durable and built with quality components. This will help ensure that your converter lasts longer and works better when you need it most. Make sure to read reviews from other users before making a decision as well; this can give you a sense of how reliable each model is in practice.
TP Link Multi-Mode Media Converter 10/100mbps -Mc100cm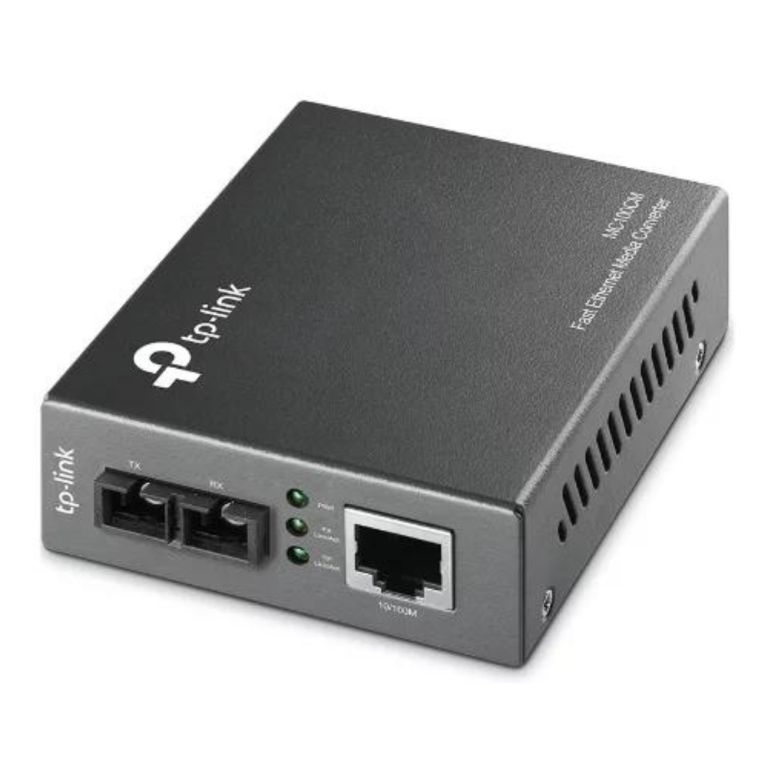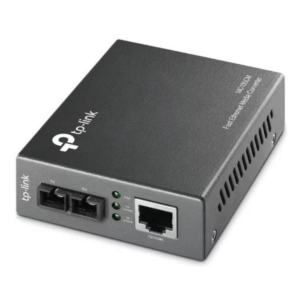 The TP Link Multi-Mode Media Converter 10/100Mbps -MC100CM is a great choice for those looking to convert media in Sri Lanka. It provides users with a reliable, cost-effective solution to quickly and easily convert media. This converter is perfect for anyone needing to convert between different types of media, such as Ethernet, fiber optic or coaxial cable.
This media converter comes with an LED indicator that signals if the connection is working properly or not. It also features two RJ45 ports, one for input and one for output, so it can be used with any type of media source. Additionally, the MC100CM supports various transmission speeds and can handle up to 100 Mbps data rate conversions.
This converter is not only easy to install but offers a plug-and-play setup that takes only minutes to get up and running. The MC100CM's compact size makes it ideal for tight spaces and its sturdy construction ensures long-term durability. All in all, the TP Link Multi-Mode Media Converter 10/100Mbps -MC100CM offers users an efficient way to get their media converted in Sri Lanka.
TP Link Gigabit Single-Mode Media Converter 10/100/1000mbps-Mc210cs
The TP-Link Gigabit Single-Mode Media Converter 10/100/1000Mbps-MC210CS is an ideal media converter for those in Sri Lanka looking to upgrade their network. This converter provides ultrafast gigabit speeds, allowing users to enjoy high-speed applications with seamless transfer of large files and video streaming. It also features auto MDI/MDIX crossover detection, which eliminates the need for manual configuration or crossover cables.
What sets this converter apart from the MC100CM is its superior performance and reliability. With an operating temperature range of 0°C – 40°C, it's designed to withstand extreme temperatures while ensuring smooth operation in any environment. It also has a built-in surge protection system that safeguards your network from power surges and lightning strikes, making it one of the best media converters in Sri Lanka today.
The MC210CS is easy to install and configure, thanks to its plug-and-play design and intuitive web-based management interface. It also supports remote monitoring and management capabilities, so users can keep an eye on their network from anywhere in the world. For these reasons, the TP-Link Gigabit Single-Mode Media Converter 10/100/1000Mbps-MC210CS is a great choice for anyone looking for reliable media conversion solutions in Sri Lanka.
Where To Purchase Media Converters in Sri Lanka
If you're looking to purchase media converters in Sri Lanka, you've come to the right place. In this article, we discuss several options available to people seeking state-of-the-art media converters. From online shops to local stores and beyond, there are a few reliable sources for getting the best media converters in Sri Lanka.
For instance, many online retailers provide a range of media converters that meet international standards and come with warranties. You can compare prices across different stores and find the best deal that fits your budget. Additionally, most online platforms offer quick delivery so you don't have to wait for days or weeks before receiving your order.
Please check out our Media Converter prices in Sri Lanka.
You can also visit brick-and-mortar stores like electronics markets or IT malls if you want to buy media converters in person. Here, you can compare different products side by side and get expert advice on which one is the best fit for your needs. Moreover, these stores often offer discounts on bulk orders and other promotions throughout the year so keep an eye out for those too!
No matter where you decide to shop for your media converter, make sure it meets all relevant safety regulations and comes with manufacturer's warranty for peace of mind. With a bit of research and comparison shopping, you'll be able to get your hands on the perfect device without breaking the bank.
TP Link Gigabit Multi-Mode Media Converter 10/100/1000mbps-Mc200cm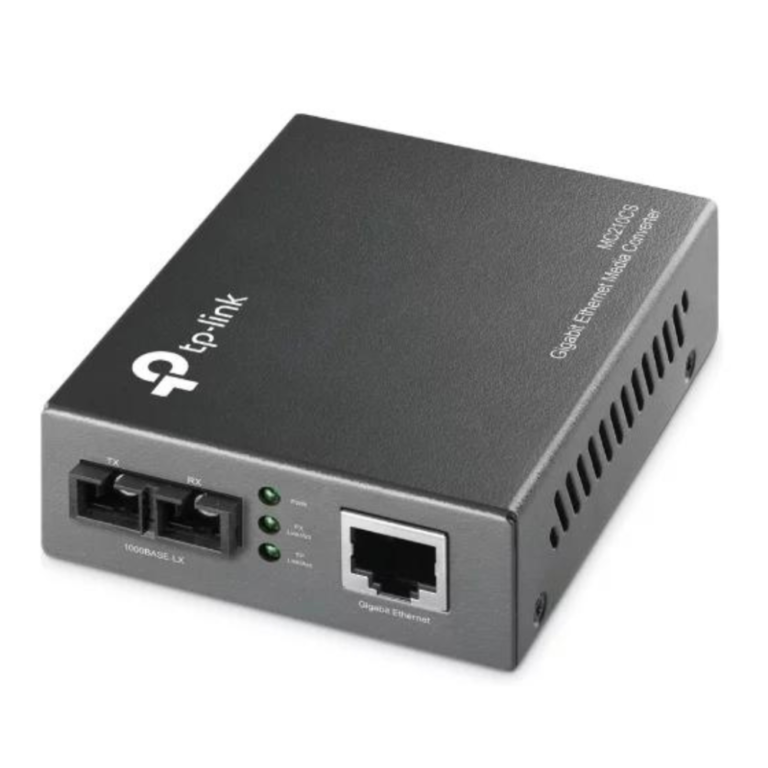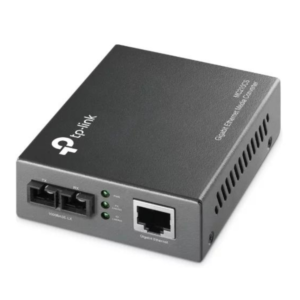 TP Link Gigabit Multi-Mode Media Converter 10/100/1000Mbps-MC200CM is a great choice for users in Sri Lanka who are looking for a reliable media converter. This converter supports 10/100/1000Mbps transmission speeds and is designed to connect multi-mode fiber cables. It also features automatic MDI/MDIX crossover detection, which makes it easy to configure and use with both copper and fiber cabling.
This converter has an easy installation process thanks to its plug-and-play feature. Its built-in diagnostic LEDs help to monitor the link status, making troubleshooting easier. Additionally, its wide operating temperature range of -40°C ~ 75°C allows it to perform reliably even in extreme temperatures.
Overall, TP Link Gigabit Multi-Mode Media Converter 10/100/1000Mbps-MC200CM is an ideal option for those who want a high quality media converter that will work in Sri Lanka without any issues. Its fast transmission speeds and wide operating temperature range make it suitable for use in various applications such as surveillance systems, industrial automation, data centers, and more.
Installation and Set-Up of Media Converters in Sri Lanka
Installing and setting up media converters in Sri Lanka can seem like a daunting task, but it doesn't have to be. With the right equipment and guidance, it's actually quite straightforward.
The first step is to select the appropriate media converter for your needs. This means taking into consideration factors such as speed, data rate and transmission distance. Once you've chosen the best option for your setup, you'll need to install it properly. This involves carefully following the instructions provided with the converter and ensuring that all cables are connected correctly. It's also a good idea to test the connection once everything is set up, just to make sure everything is running smoothly.
Finally, if you do run into any issues while installing or setting up your media converter, don't worry – there are plenty of professionals who can provide assistance with this process. From finding the right equipment to troubleshooting technical problems, they'll be able to help you get your system up and running quickly and efficiently. So don't be afraid to reach out for help if needed – it could save you a lot of time and effort in the long run!
Maintenance Tips for Media Converters in Sri Lanka
When it comes to media converters in Sri Lanka, proper maintenance is key for long-term use. After installation and set-up, there are a few tips to ensure your converter is working optimally. First, it's important to regularly check the power supply and connection cables, paying special attention to the integrity of the insulation of all cables. Furthermore, be sure that dust or other debris doesn't build up around any vents, as this can cause overheating and lead to malfunctions.
Next, be aware of environmental conditions that could harm your converter. Extreme temperatures or large amounts of moisture in the air can have damaging effects on your device over time. If you're using a converter outdoors or in another challenging environment, invest in an enclosure that offers protection against these elements. Additionally, always make sure you follow the recommended cleaning instructions provided by the manufacturer of your converter.
Finally, ensure regular updates for software and firmware are conducted as recommended; this will help prevent security risks due to outdated versions and allow for new features released by the manufacturer available on your devices. All of these maintenance tips will help keep your media converters working properly so they last longer and continue providing quality performance when needed.
Summary of the Best Media Converters in Sri Lanka
Choosing the best media converters for your Sri Lankan business can be tricky. With so many options available, it's important to make sure you're picking the right one. To help you out, this article provides a summary of some of the top media converters in Sri Lanka.
First up is Optimus Prime 3.0, which offers fast and reliable conversion from analog to digital formats. It's user-friendly and supports multiple file types, making it ideal for businesses that need to quickly convert large files. Additionally, its low cost makes it an attractive option for those on a budget.
Next is VX Converter Pro 4K, which provides high-quality conversions with excellent audio and video quality. It also has advanced features like noise elimination and improved compression technology to ensure the best possible results. However, its steep price tag may make it too costly for some businesses.
Finally, there's VideoPro X8 Pro Edition, a powerful converter that comes with a number of features such as multi-language support and batch conversion capabilities. This converter is great for those who need to quickly produce content in multiple languages or formats without sacrificing quality. It's also relatively affordable compared to other similar products on the market.
In short, these three media converters offer something different depending on your needs and budget – allowing you to find the perfect solution for your business requirements while still getting great value for money!
Conclusion
In conclusion, media converters are essential devices used to connect different network media types. They are available in different types and sizes depending on the user's preferences and needs. When selecting a media converter for use in Sri Lanka, factors such as speed, size, installation and maintenance should be considered. The TP Link Multi-Mode Media Converter 10/100Mbps – MC100CM and TP Link Gigabit Multi-Mode Media Converter 10/100/1000Mbps – MC200CM are two of the best options available in Sri Lanka. With proper installation and regular maintenance, these powerful devices can provide reliable performance for many years. Thus, media converters offer an efficient and cost-effective solution for connecting different network media types in Sri Lanka.