The prevalence of Micro SD cards in Sri Lanka is increasing due to growing technological advancements and digital data demands. This paper aims to examine the popularity and usage of Transcend 32GB, 64GB, and 128GB UHS-I 300S MicroSD cards in the Sri Lankan market.
It delves into their specifications, cost-effectiveness, and reliability to provide a comprehensive understanding of their role in catering to the country's data storage needs.
Transcend 32GB UHS-I 300S MicroSD Card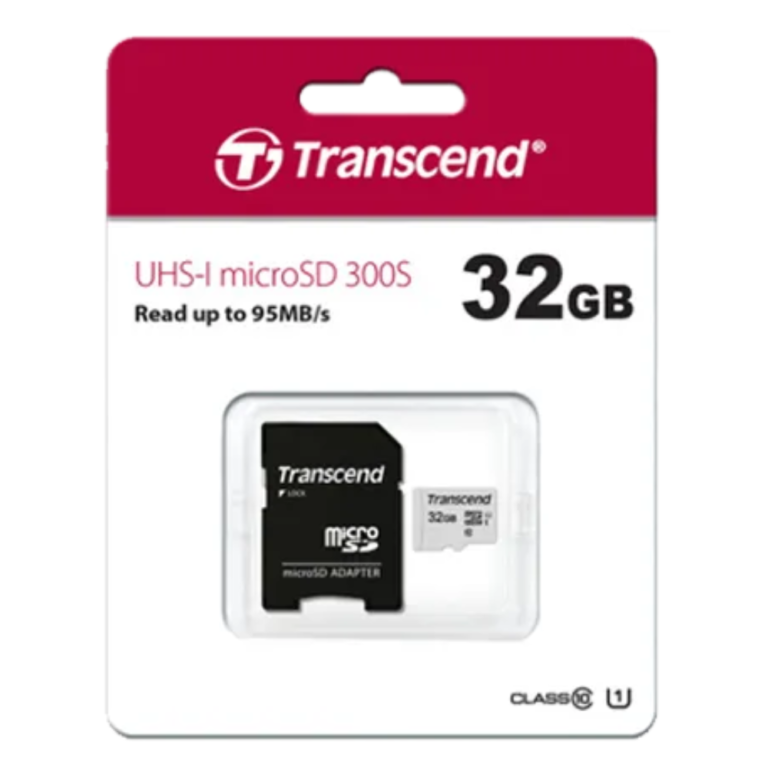 The Transcend 32GB UHS-I 300S MicroSD Card, widely available in Sri Lanka, offers an extended warranty period of five years, underscoring the manufacturer's commitment to quality and reliability. This extensive warranty period is noteworthy as it far surpasses the industry standard, providing consumers with an added level of assurance in the product's durability and performance.
Transcend's extension of the warranty period is a key differentiator in the competitive storage solutions market. It signals an unequivocal faith in the product's longevity and a willingness to stand by its performance. This is particularly relevant given that MicroSD cards are often subject to heavy usage and are expected to function optimally under varying conditions. The five-year warranty thus serves as a robust safety net, assuaging consumer concerns about potential defects or functional issues.
Additionally, the extended warranty period could be viewed as a reflection of Transcend's adherence to stringent quality control procedures. The extended warranty suggests a rigorous manufacturing process wherein each MicroSD card is tested thoroughly to ensure consistent performance over time.
In the context of Sri Lanka, the availability of the Transcend 32GB UHS-I 300S MicroSD Card with a five-year warranty is significant. Given the increasing reliance on digital storage solutions in the country, such a product presents a reliable choice for consumers. It is evident that the extended warranty period not only enhances the product's appeal but also strengthens the relationship between the brand and its customers by instilling confidence in the product's reliability and the company's commitment to customer satisfaction.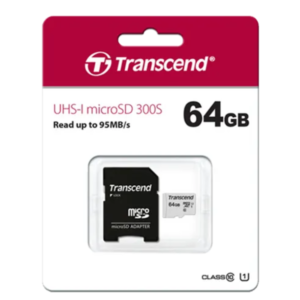 Transcend 64GB UHS-I 300S model offers ample storage capacity, making it a popular choice among consumers seeking reliable digital storage solutions. This model stands out in the market with its high capacity and speed, ensuring the efficient storage and transfer of data. It is a suitable choice for various devices, including smartphones, tablets, drones, and action cameras, among others. With its UHS-I interface and a speed class of 10, it allows for smooth high-definition video recording and playback.
The model is designed to withstand harsh environmental conditions, providing a level of durability that is typically associated with the Transcend brand. It is temperature resistant, waterproof, shockproof, and X-ray proof, making it a resilient choice for consumers. The model comes with a 5-year warranty, attesting to its reliability and the brand's confidence in its longevity.
Key features of the Transcend 64GB UHS-I 300S model include:
– Robust design: The model is built to endure extreme conditions, ensuring the safety of data even in harsh environments.
– High capacity and speed: With 64GB storage capacity and a speed class of 10, it guarantees efficient data storage and transfer.
– Warranty: It comes with a 5-year warranty, providing consumers with a sense of security and trust in the product's durability.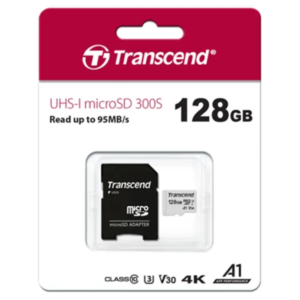 Doubling the storage capacity of its 64GB counterpart, the 128GB UHS-I 300S model from the same brand provides a more expansive digital storage solution for a wide range of devices. This MicroSD card, designed by Transcend, is particularly suitable for users in Sri Lanka who seek comprehensive storage options for their technological investments.
The advanced UHS-I interface allows for impressive transfer speed, thus enhancing the functionality of the device used. It facilitates high-quality video recording, enabling the capture of detailed images and seamless playback. This makes the Transcend 128GB UHS-I 300S MicroSD Card an optimal choice for media professionals, photographers, and general users who demand larger storage and faster performance.
Moreover, it is equipped with Error Correcting Code (ECC) to detect and correct transfer errors, thus ensuring integrity and reliability of the stored data. It also supports auto-standby, power-off protection, and sleep modes, which further enhance its utility and durability.
A significant advantage is the five-year warranty that accompanies this product. The warranty not only testifies to the product's quality but also provides a safety net for consumers, adding an extra layer of confidence in their investment. This is particularly advantageous in the context of Sri Lanka where technological products often come with limited warranty periods.
Conclusion
In conclusion, the availability of Transcend UHS-I 300S MicroSD cards, in capacities of 32GB, 64GB, and 128GB, in Sri Lanka is evident.
These storage devices offer varying capacities to cater to different user demands, thereby enhancing the flexibility and convenience of digital storage for the tech-savvy population of the country. Please check out MicroSD Card Prices in Sri Lanka.
Their presence signifies the growth and adaptation of cutting-edge technology in Sri Lanka.