There is always a debate going on about the two famous processor manufacturing brands i.e. Intel and AMD. Intel or Integrated Electronics is the oldest supplier of micro devices and it was the first to supply ×86 processors. Advanced Micro Devices or AMD comes with more products than Intel. Thanks to this competition, we now have more options to choose from and many value-for-money products.
The Advantages of AMD processors surpass those provided by Intel. AMD processors are cheaper, more power appropriate, and of higher quality than Intel. Moreover, you can find more products than Intel. For the gamers and heavy enterprise projects, AMD processors are a piece of good news as they provide much better performance than their competition.
Additionally, the AMD Processor prices in Sri Lanka are way more affordable than Intel or others. Here are a few good examples of AMD processors.
AMD Ryzen 5 5600X Desktop Processor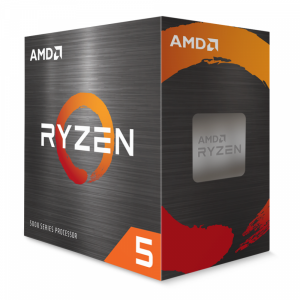 This elite performance processor is a powerful product of AMD. It comes with 7nm or manufacturing tech specifications. The 6 core processor accompanied by 12 processing threads has everything you need for fast processing speeds and unmatched performance. No matter the size and graphics of the game, you can play with over 100+ FPS on the desktop. The wraith stealth cooler is its special feature. The cooler is practically silent and boosts the performance of the computer by keeping the processor cool. The AMD Ryzen 5 5600X Desktop Processor Price in Sri Lanka is රු84,000 and it comes with a 3-year warranty.
AMD Ryzen 7 5700G Desktop Processor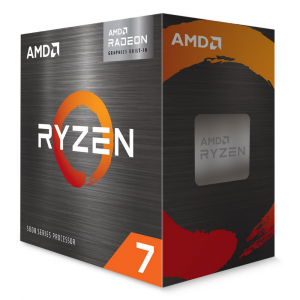 This processor takes it a step further. With an 8 core processor and 16 threads, you can have the best gaming experience of your life. With this processor, you don't need any additional graphics card and you can play and stream games at 1080p. It works on a 4.8GHz frequency that has been unlocked for overclocking. It supports DDR4-3200 memory and is also compatible with Windows 11. The 46-bit support and wraith stealth cooler make this processor a bit spicier option for gamers. It comes with a Radeon graphics card and AMD Ryzen 7 5700G Desktop Processor Price in Sri Lanka is රු98,500. The 3-year warranty of the product ensures that the processor will last a long time if not forever.
AMD Ryzen 7 5800X Desktop Processor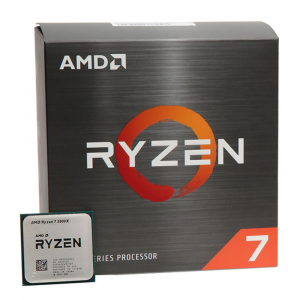 This falls in the same category as the previous one but it has been boosted to perform at its best. The core and number of threads are the same as the Ryzen 7. You will require a cooler as a wraith stealth cooler is not included. It guarantees a 100+ FPS performance and has a 4.7GHz max boost frequency. Meant for desktops, you can have unbeatable gaming performance and you will not feel any lag during high-end games. It also comes with a 3-year warranty period and the AMD Ryzen 7 5800X Desktop Processor Price in Sri Lanka රු119,000.
Conclusion
So, AMD processors are the clear choice when you need to play high definition games in the highest quality possible with the best performance. You can choose one of the above AMD processors for your desktop and rest assured that you will not have to buy another any time soon.