A traditional hard drive has magnetic properties which enable it to read and write data. It has many moving parts which can lead to a mechanical breakdown and result in huge data losses. A solid-state drive or an SSD, on the other hand, has no moving parts which makes it much more durable, fast, and reliable. Solid-state drives have taken over the market and they are now being used everywhere. Because of the benefits of solid-state drives, people are replacing their traditional hard drives with SSDs.
An SSD can be installed in desktops, laptops, games, digital cameras, or any other devices that use hard drives. These drives read and write at a much faster speed and they speed up the boot and launch process of computers and software respectively. All of that is possible because they utilize chips instead of a spinning disk.
If you keep reading, you will find out what is the SATA SSD price in Sri Lanka and how the price increases when the capacity of the drive increases. Here are the different types of Solid state drives based on their storage capacity.
128GB SSD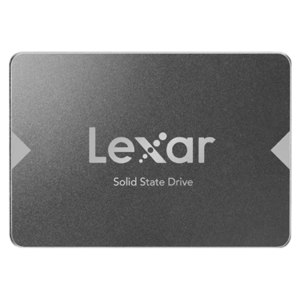 If you are tired of your computer constantly crashing and rendering non-functional, you can get this SSD installed and you will not face the problem again. With 128GB storage, this solid-state drive comes with shock and vibration resistance. Although the drive has no moving parts, these properties make it even more resilient and increase its life and functionality. If you already have an HDD installed and you want to install an SSD too, you can do it by replacing your DVD writer with an SSD. You can store important files like documents, windows setup, and others on the SSD. Now, you can enjoy faster processing speeds with the new SSD and get to use your old HDD at the same time. The 128GB SSD price in Sri Lanka is රු10,500.
256GB SSD
The 256GB SSD weighs 34 grams and comes with a 3-year warranty. The warranty is applicable for all the drives discussed in this context. This drive also has shock and vibration-resistant priorities which means that it is not likely to fail ever. The drive comes in the color gray and can read at an unbeatable speed of 550MBPS. The increased storage capacity can help you store every file that is remotely important to you. Not only does it have an extended storage capacity but it also comes with enhanced performance. The 256GB SSD price in Sri Lanka is රු14,500.
512GB SSD
With 512GB storage capacity, this drive aims to replace your traditional hard drives. With this drive, you can completely get rid of the problematic old hard drive and the low speeds that come with it. This drive comes with a read speed of 550MBPS and is much more reliable than any other alternative. This SSD can operate perfectly well at temperatures ranging from 0°C to 70°C and can be stored between -40°C to 85°C. It also comes in gray and has a 3-year warranty. The 512GB SSD price in Sri Lanka is රු27,000. So, if you are constantly worried about data loss or are experiencing setbacks due to the low processing speeds of your computer, get one of these solid-state drives and all your worries will disappear for good.